A stunning line-up of 10 speakers REstarted TEDxHSUHK in 2021!
Organised by the Centre for Teaching and Learning (CTL), and supported by the Institute of Youth Sustainability Leadership (IYSL), TEDxHSUHK was spreading worthwhile ideas to both the HSUHK and the whole community on 1st June 2021.
Live-streamed to a total of over 250 online audience members, including our HSUHK students and staff, and local and global audiences, TEDxHSUHK this year invited 10 speakers to inspire the audience to REstart our lives, at any point in life. These 10 speakers, each representing one (or even more) of the United Nations' 17 Sustainable Development Goals (SDGs), are exemplars of how a restart could happen in the social media, in the aging industry, in the nature, in local small shops, in modern agriculture, in the revamped takeaway industry, in social enterprises, in one's own humble life, and in sports, even when facing different kinds or scales of challenges, setbacks or failures.
Four HSUHK student performing units, namely Dance Society, Band Society, Acapella and Sinfonietta staged their shows exclusively for TEDxHSUHK, wow-ing the global audiences with our University's talents.
TEDxHSUHK 2021 could have only reached its new height, thanks to the co-organisers, namely a league of student volunteers engineering this event in different capacities: speaker buddies, multimedia production, promotion, stage and site management.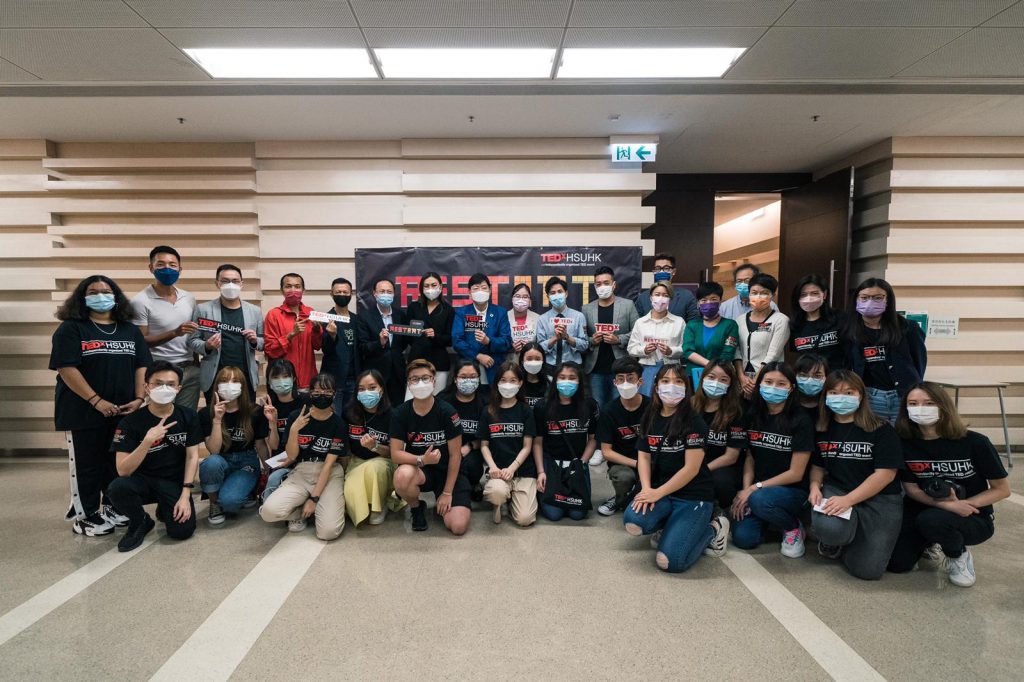 Prof Simon Ho (President), Prof YV Hui (Acting Provost and Vice-President, Academic and Research), Dr Tom Fong (Vice-President, Organisational Development), Ms Antonia Yeung (Associate Vice-President, Development and Campus Services), and Ms Esther Lee (Director of Student Affairs) came to cheer up our speakers and their speaker buddies!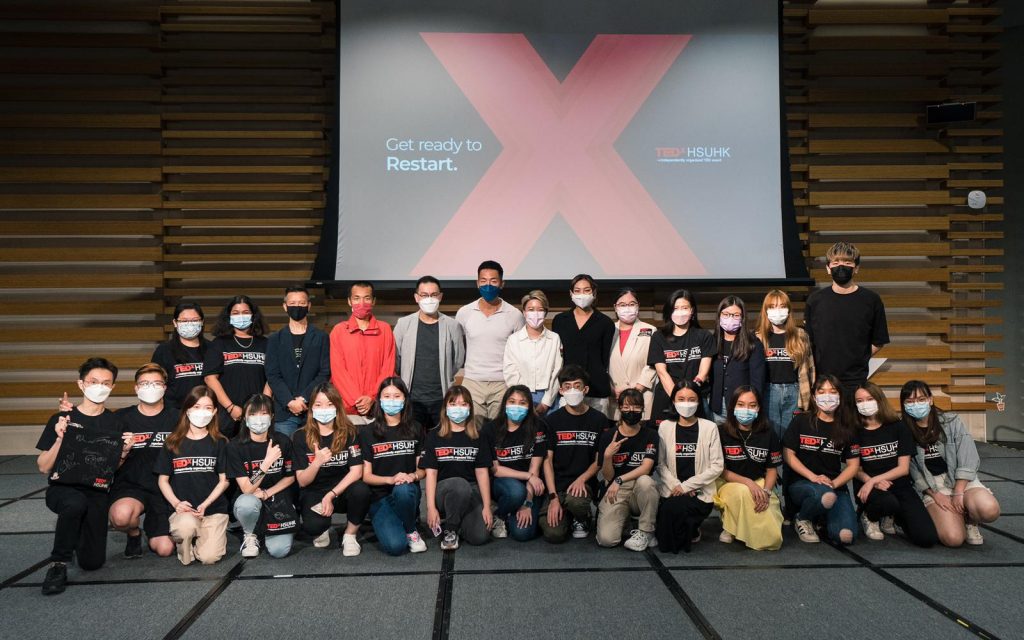 Our HSUHK student volunteers made TEDxHSUHK 20201 happen, in different capacities including speaker buddies, multimedia production, promotion, stage and site management.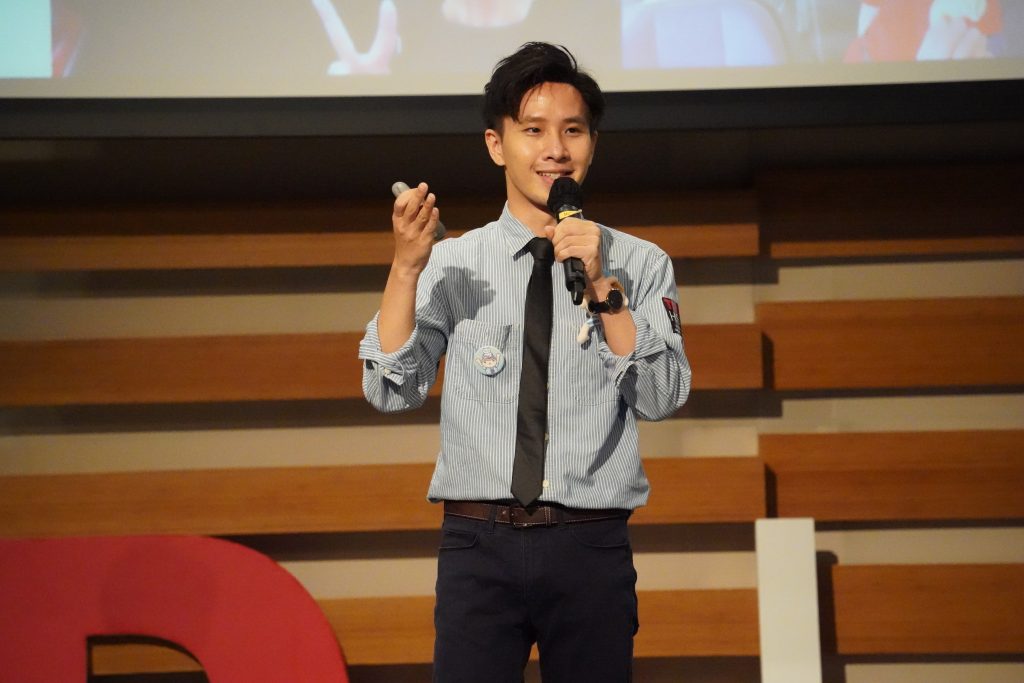 Yung Jai (傭仔) kicked off TEDxHSUHK with his transformation from a flight attendant, to a full-time illustrator and social media influencer.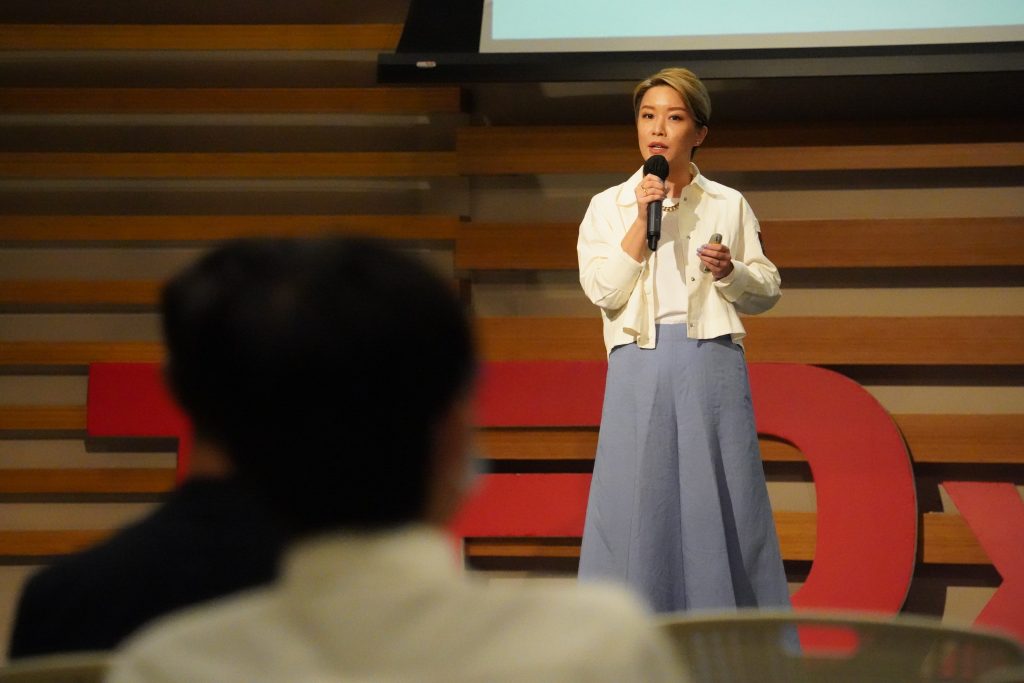 Queenie Man incorporated the branding concept into re-energising the aging industry in Hong Kong.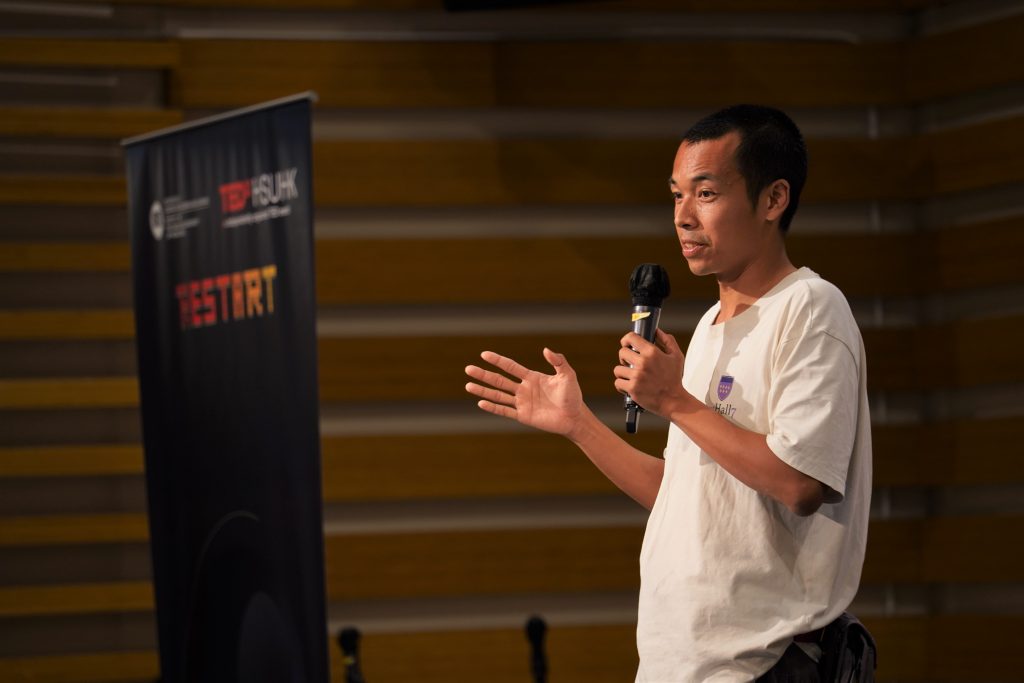 Yeah-man (野人) once placed his mother in a dilemma: having a huge fortunate, or having a happy son leading his happy, simple life.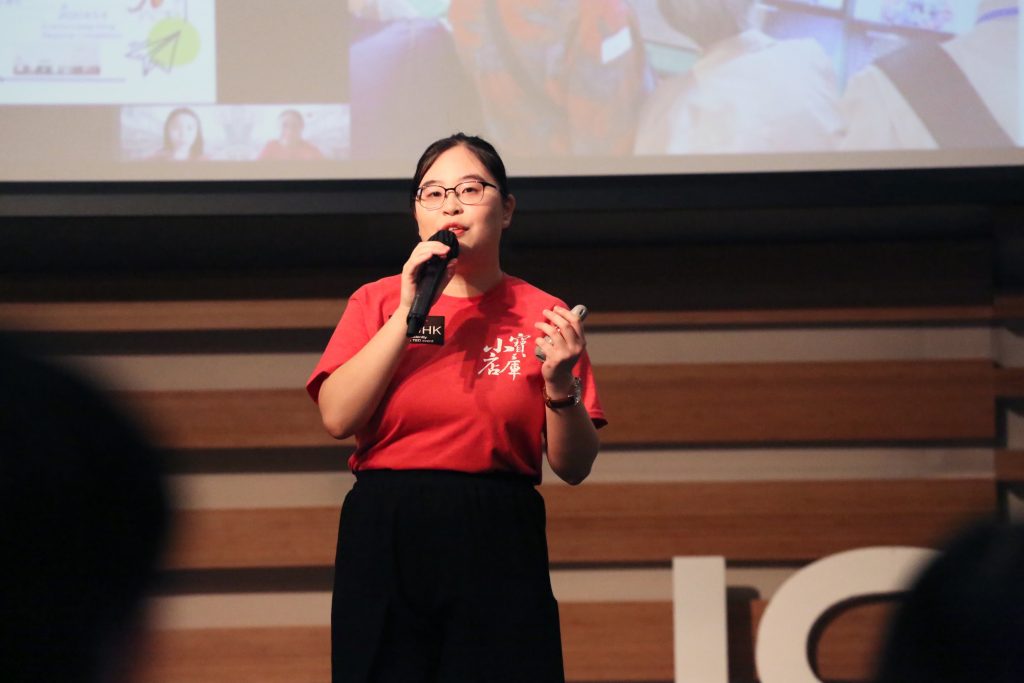 Vanessa Cheung, our very own HSUHK student and already the founder and CEO of a local social start-up, introduced us to the local treasure trove of warmth and delights.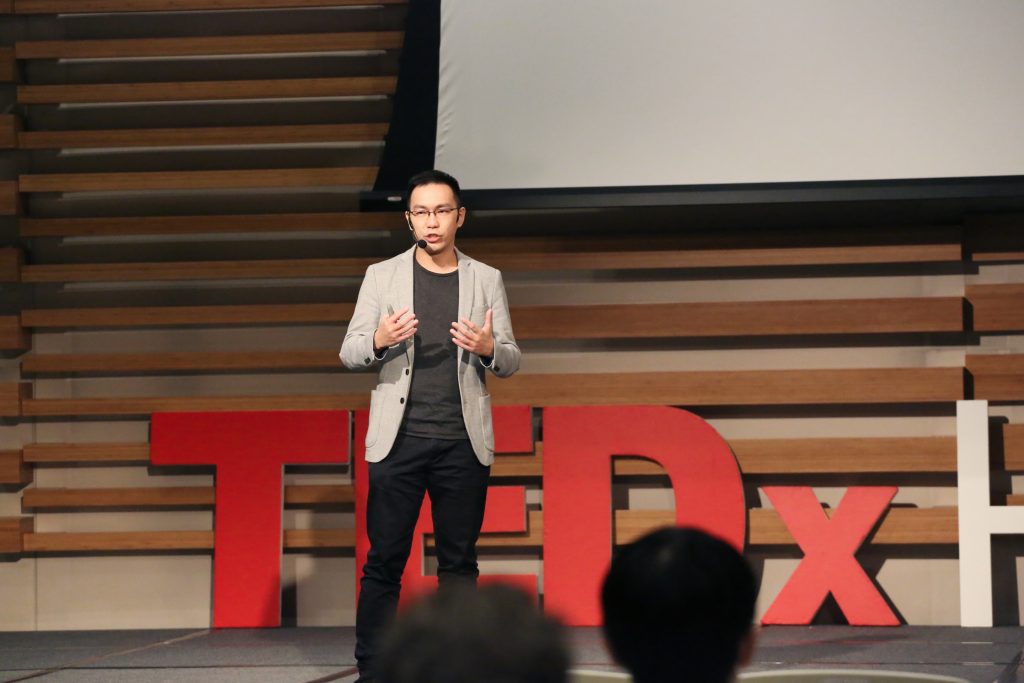 Raymond Mok gave the new normal an even newer term: The New Green Normal.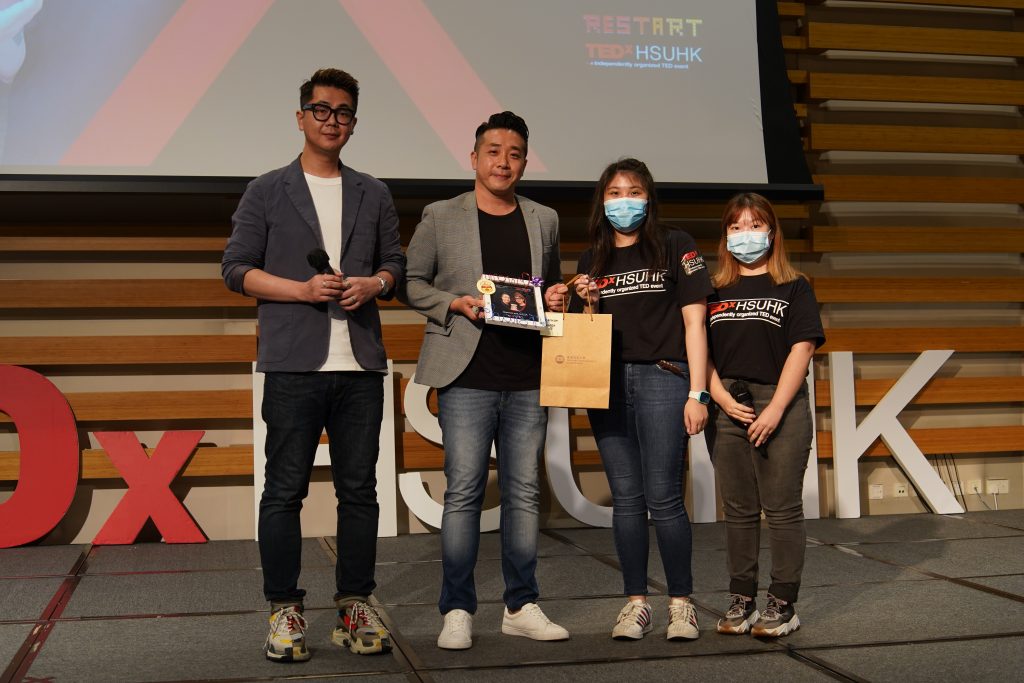 Sherman Kwok and Ansgar Chan injected a new vibe into a traditional local dish: Rice with char-siu (barbequed pork).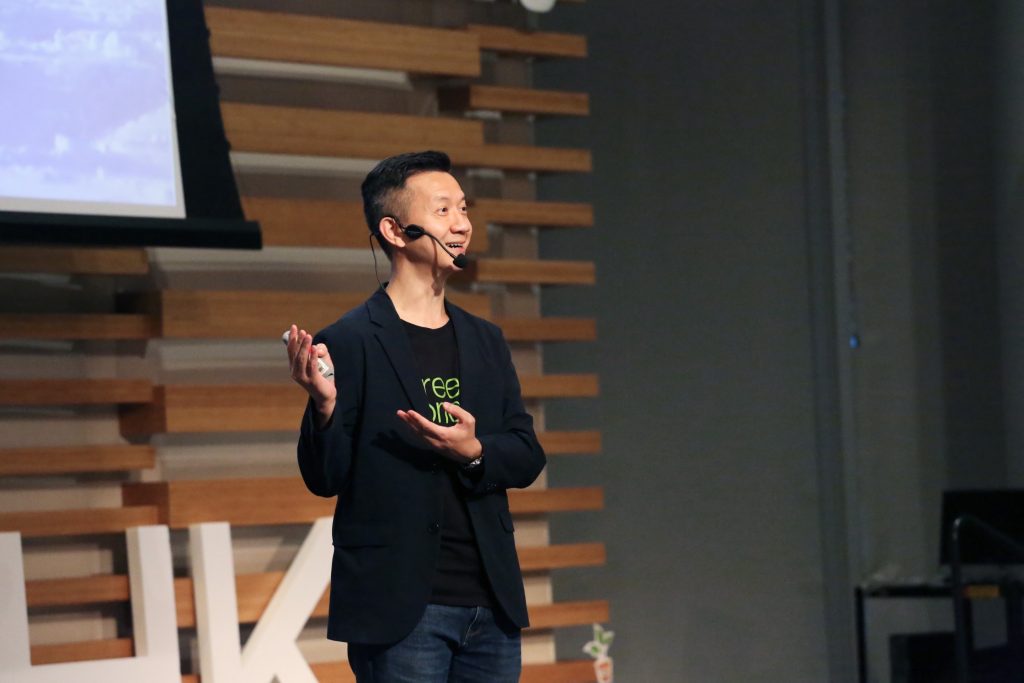 Francis Ngai encouraged the audiences to leave the past in the past and explore endless possibilities of restarting our lives, and the development of social enterprises in Hong Kong.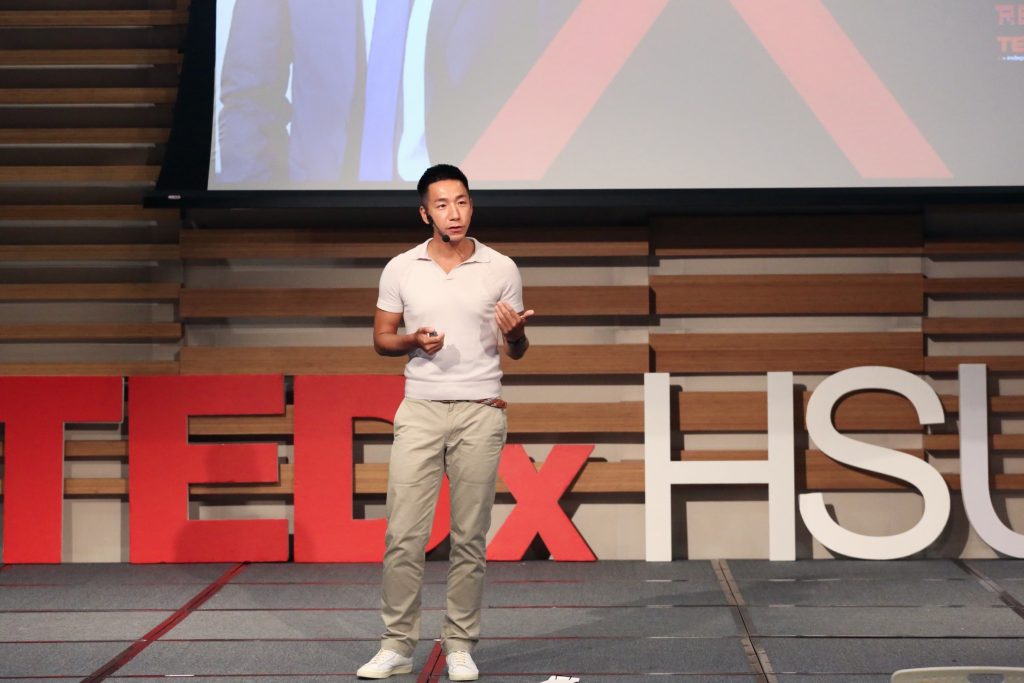 Ryan Lau (柳俊江), or Lauyeah, shared his soul-searching journey, his ups and downs, and his many restarts.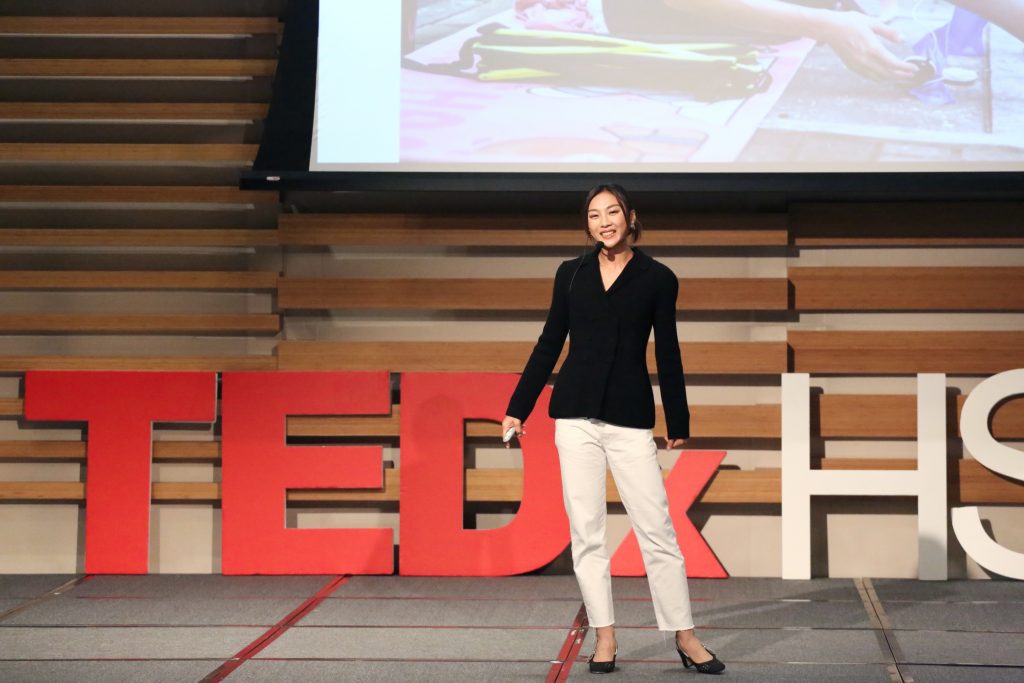 Cecilia Yeung (楊文蔚) encouraged all TEDxHSUHK audiences to find the best in the worst of time, using her own life-changing journey due to one of the most fatal injuries inflicted on a professional high-jump athlete like herself.