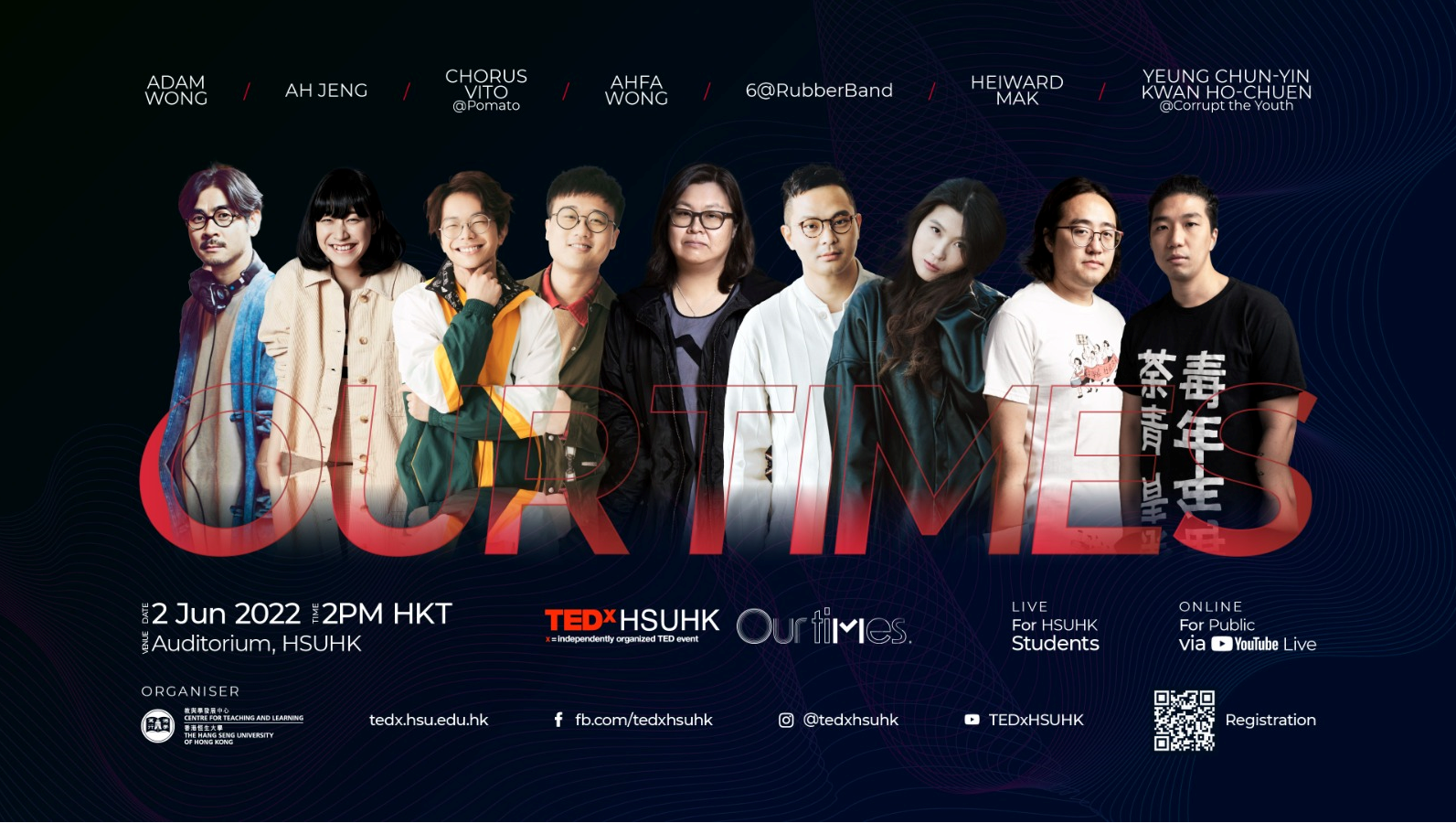 TEDxHSUHK 2022 is now open for registration!
Date: 2 Jun 2022 (Thursday)
Time: 2:00pm to 6:00pm
01-06-2022 Public registration for YouTube live-streaming is closed
30-05-2022 Speaker Kiwi Chow will not attend TEDxHSUHK 2022 due to personal reason.
30-05-2022 Confirmation emails are sent to successful applicants joining as live audience members.
27-05-2022 Late-comers need to wait outside the venue until the intervals. Successful applicants who come after 2:30pm will not be allowed to enter the venue and your seat will be allocated to others who are on the waiting list.
27-05-2022 For seat arrangement, each audience member will be given a seat number randomly upon registration at the registration counter on 2 June.
26-05-2022 Registration for HSUHK staff and students as live audience is closed.

Theme of the Year — "Our times"
"It was the best of times, it was the worst of times" Charles Dickens, in "A Tale of Two Cities", could not have penned an even more fitting saying to describe the whole world's times, since the global pandemic starting in late 2019. TEDxHSUHK 2022 is bringing to you a line-up of speakers whose voices are symbolic of their times. You will get to know how they managed to turn their worst of times into their best of times, shaping our times that we are enjoying, together, now.
Continuing on with the good spirit of "REstart" in our 2021 event, TEDxHSUHK is all ready to start again and again! In 2022, TEDxHSUHK's Our Times will literally be OURS, all over the world, since it will be live-streamed!
We will also especially invite speakers advocating different SDGs (Sustainable Development Goals) in Hong Kong. Their ideas worth spreading will include, but not limited to, how their times can make our home city, Hong Kong, a sustainable and adorable home.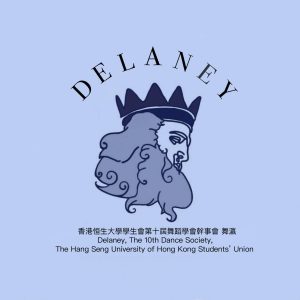 Delaney, The 10th Dance Society
The Hang Seng University of Hong Kong Students' Union
舞瀛 香港恒生大學學生會第10屆舞蹈學會幹事會
Instagram: @hsuhkdanso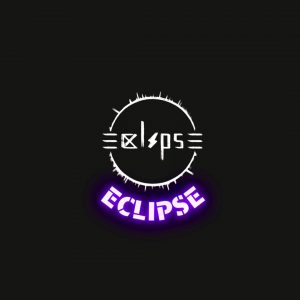 Eclipse , The 12th Band Society
The Hang Seng University of Hong Kong Students' Union
翰恒 香港恒生大學學生會樂隊學會第12屆樂隊學會幹事會
Instagram: @hsuhk_bandsoc
​Centre for Teaching and Learning – Teaching and Learning Enhancement Section
The Hang Seng University of Hong Kong
教與學發展中心(教與學發展)

Institute for Youth Sustainability Leadership
The Hang Seng University of Hong Kong
青年可持續發展領袖研習所